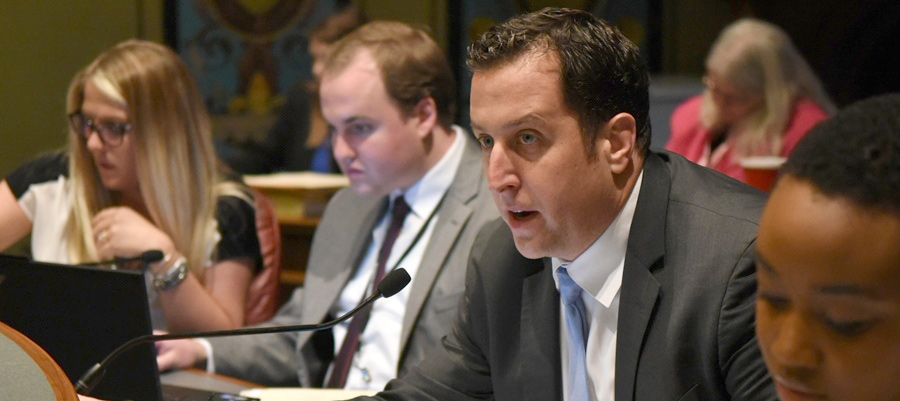 SPRINGFIELD- State Senator Michael E. Hastings (D-Tinley Park) worked to pass bipartisan and bicameral structural reforms that will make the procurement process more efficient and more transparent for Illinois' taxpayers.
Hastings passed Senate Bill 8, a plan to improve the way state government purchases goods and services.
"This legislation is the product of bipartisan negotiations," Hastings said. "I'm proud that the Illinois General Assembly came together to work in the best interests of our residents. The next step is to pass a bipartisan budget."
Hastings continues to hear from residents across the Southland that procurement rules can be difficult for vendors, state agencies and universities to navigate.
"Removing red tape and streamlining the process will make it easier for local businesses to bid on state contracts," Hastings said. "Our local businesses are the heart of our economy. And they will lead us back to prosperity."
This measure expands the ability of state universities to purchase needed products and services without going through the procurement process. Illinois would be allowed to enter into joint purchasing agreements with other governmental units. Vendors would also be given more flexibility when registering or submitting a bid.
Procurement reform was a structural reform requested by Governor Bruce Rauner. Hastings hopes now that the Senate has acted to address the governor's structural reforms he will work in a bipartisan and bicameral manner to work toward passing a state budget.
The Illinois Senate has passed structural reforms in hopes the governor will compromise and pass a bipartisan budget that will be kind and compassionate toward the residents of the Southland.
"The time to act is now," Hastings said. "The Illinois Senate has held up their part of the deal. We have passed local government consolidation, workers' compensation reform and now procurement reform. It is time for the governor to help us help the people of Illinois. Our children, seniors and most vulnerable cannot afford to wait any longer."
Category: Press Releases