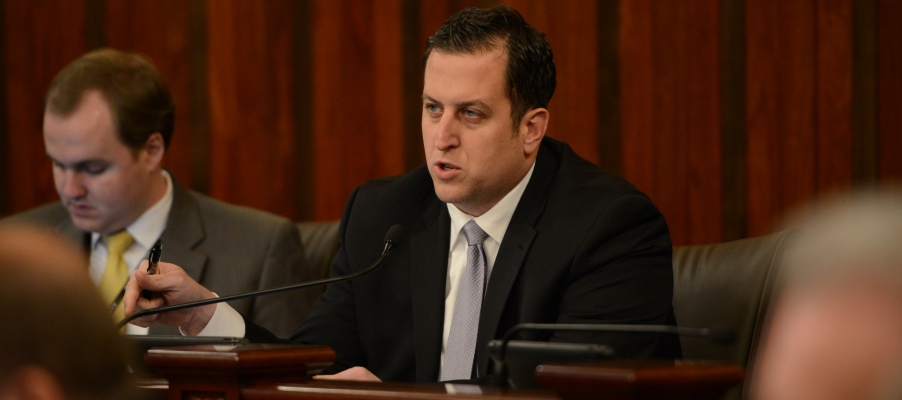 SPRINGFIELD- State Senator Michael E. Hastings (D-Tinley Park) is outraged at Governor Rauner's administration for leaking false education funding numbers to one of his many political operations.
Hastings is joining his colleagues in urging the Illinois Executive Inspector General to investigate the misuse of state resources.
"Governor Rauner is bringing Washington politics to Springfield," Hastings said. "Governor Rauner has compromised his integrity, information and is hindering our children's ability to succeed. All of Illinois' children should receive a fair chance to receive a good education regardless of their financial or socioeconomic background."
The Illinois Senate passed Senate Bill 1, school funding reform, on Wednesday, May 17.
During the Senate debate, Hastings was informed that the governor's administration did not have finalized accurate funding levels for school districts.
However, on Thursday night, one of the governor's many political organizations starting contacting school districts throughout Illinois with false numbers to campaign against senators who voted in support of giving students across Illinois the opportunity to succeed.
"This is not the first example of the governor's misuse of state funds," Hastings said. "Within the last two months we have unveiled a $2.4 million warehouse leasing deal to benefit his buddies and using state resources for political purposes. What is next?"
Under Senate Bill 1, schools throughout the state would not see a decrease in funding. However, schools that are not at proper funding levels will receive an increase in state dollars to ensure children across Illinois are given the opportunity to receive a good education regardless of the zip code they live in.
"This is a clear violation of state law," Hastings said. "Entities that receive state dollars cannot use the Illinois taxpayers' dollars to campaign. We need to find who is responsible for attempting to sabotage negotiations to move our state forward and give our children a better future."
Illinois Senate Democrats sent a letter to the Illinois Executive Inspector General asking for a formal investigation.
"Governor Rauner, stop screwing around," Hastings said. "The children of Illinois need you to stop campaigning and do your job. They cannot afford to wait."
Category: Press Releases