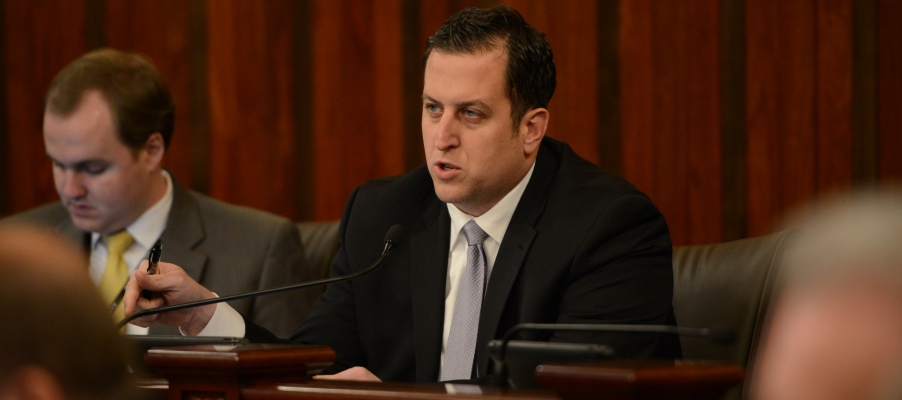 TINLEY PARK- Illinois residents' cybersecurity could soon be at risk due to the Trump administration's push to kill privacy regulations passed by the Federal Communication Commission last fall.

The resolution passed the U.S. Senate 50 to 48 with a mostly partisan vote to end regulations that would require Internet service providers like Verizon, Comcast and AT&T to give explicit consent before sharing consumers' web-browsing data and personal information with advertisers and other-third party companies.

Senator Michael E. Hastings is outraged at the Trump administration's blatant attempt to disregard Illinois residents' cybersecurity.

"Trump's administration just picked the interests of Internet service providers over the rights of our citizens," Hastings said. "The way we use the Internet has evolved. We pay bills, buy groceries and receive our news online. Area residents should be able to pay their bills online without worrying a stranger has access to their personal data and records."

Advocates from the ACLU, Public Knowledge and Free Press have criticized this move as a violation of free speech.

Hastings is working at the state level to update Internet safety laws. His initiative, Senate Bill 1502, would require commercial websites that collect personal information to notify customers of the information they have collected as well as any third parties with whom they may have disclosed personal information with.

"The need for state-level cybersecurity regulations is more important than ever," Hastings said. "As the federal government continues their mission to erode the rights and privacy of our citizens, I will do whatever I can do in Illinois to protect residents' privacy and security."

Senate Bill 1502 passed the Senate's Judiciary Committee with bipartisan support. Hastings hopes this measure will pass the full Senate within the next month.
Category: Press Releases