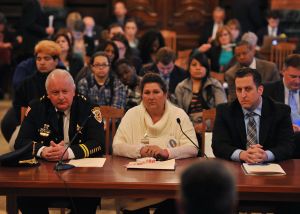 TINLEY PARK – State Senator Michael Hastings (D-Tinley Park) is sponsoring legislation that focuses the attention on youth suicide awareness and prevention. The measure would require the Illinois State Board of Education (ISBE) to develop a model suicide awareness and prevention policy, which would then be adopted by all the school districts in the state.
The measure is intended to raise universal awareness for youth suicide and to prevent these unfortunate events from happening again. Hastings brought this legislation as a result of a local event.
"Ann Marie Blaha was a shining light in our community. She was a nice, 11 year old girl with a great family involved in our community," Hastings said. "Unfortunately she committed suicide and as a result her great parents have made it their mission to prevent other parents from having to go through this."
Category: Latest